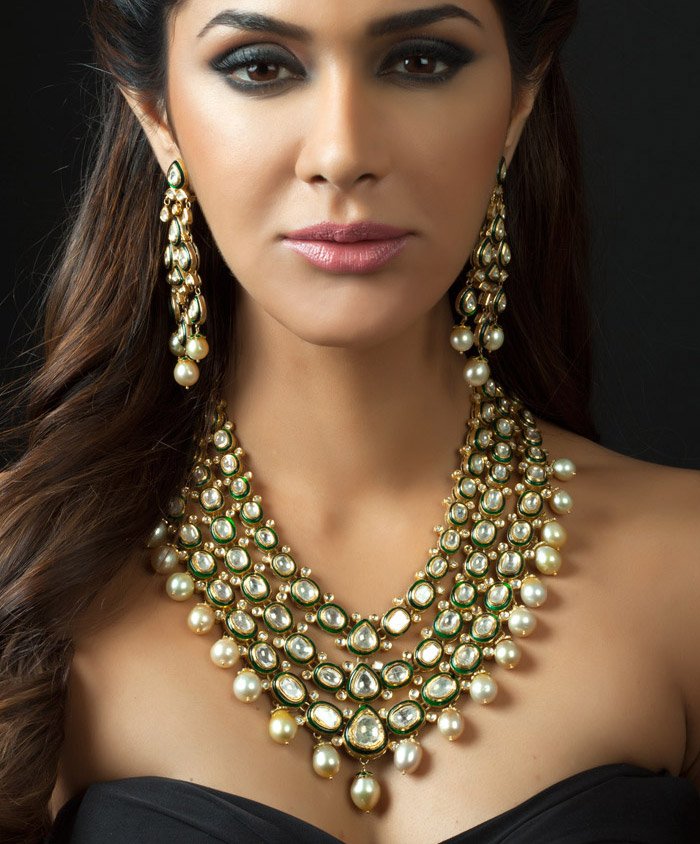 At Mohika, we believe 'Elegance is Eternal'. This sentiment is reflected in our distinctly crafted jewellery line, which includes :
Kundan Jewellery
Fall in love with the golden era of Kundan jewellery. Immerse yourself in the beauty of this traditional form of gemstone jewellery. Here, each design is intricately crafted with gold foil set between the stones and its mount. We even play up the uncut diamonds, popularly known as polkis, in our designs. All this set as per unique methodology called Jadau.
So, come feel regal with Mohika's Kundan jewellery designs.